When opinions and approaches that are partial, uninformed and biased often result in bad decisions and wrong choices that are detrimental for us and for the people around us. Critical thinking, as an asset of utmost importance for correct understanding of the world, helps us weigh ideas against claims and manipulation against reality. It is an approach that does not get much attention in schools because the latter is designed to tell us what to think not how to think.
Ponder, an initiative first implemented in Kosovo came to Albania with the mission to empower critical thinking and critical approach towards information on traditional and social media training young people about diversity, plagiarism, presentation of information and interpreting images.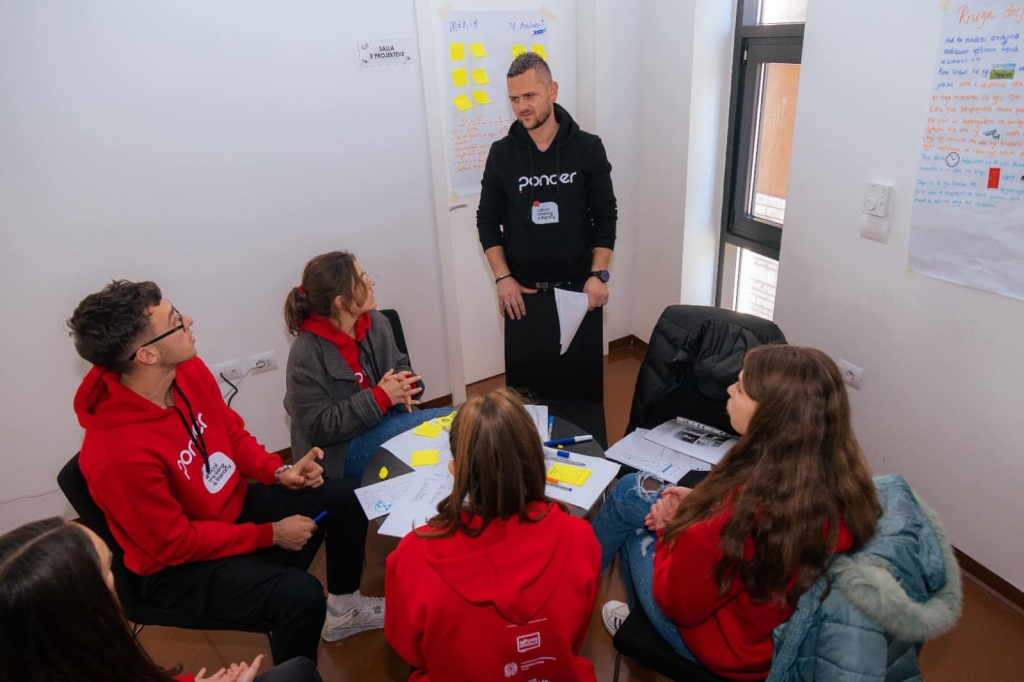 On February 2-4, 2023, the fourth edition of Ponder took place in the city of Korça at the premises of Korça Innovation & Tech Hub part of "Thimi Mitko" Library.
In between a record number of applications, only 60 youngsters were selected to join the 3-day workshop. Organized by ICTSlab and UNICEF Albania, the fourth edition of Ponder was organized in the framework of Project "Qëndro" financed by Italian Government and in partnership with Ministry of Education and Sports, Ministry of State for Youth and Children, National Agency for Skills and Employment, Italian Embassy in Albania, and Korça Municipality.
12 mentors, experts from media industry in Albania such as: Flogert Muça, Xheni Hatillari, Manjola Hasa, Xhensil Shkëmbi, Joan Deli, Iden Petraj, Eriona Pambuku, Blerina Caslli, Artin Halili, Entela Maçka, Doriana Pupa and Megi Koleci attented training progress of young people during the 3-day workshop.
The Ponder program started with the first two modules of "Critical Media Literacy" and "Types of Media" during the first day followed by exercises, games, entertainment and songs. The counseling process for essays young people had to submit on the second day ended the first day.
This program rewards the best essays with paid internships at various local and national media outlets.
"Photography Reading" and "Empowering through Critical Media Literacy" followed the second day of Ponder. During the third and fourth module each group wrote a piece of story based on images and then took their own images to pitch them to other groups and interpret them. The fourth module was an interactive conversation bringing together mentos, participants and staff.
Korça Mayor, Mr. Sotiraq Filo came for a visit on the second day of Ponder to talk with attendees about the experience while expressing his appreciation and gratitude for the organization of this program in the city of Korça.
At the end of the day, youngsters submitted their essays, and the six best works will earn paid internships as a reward for their commitment. The quality of these essays made the work even more difficult for Ponder jury represented by mentors themselves.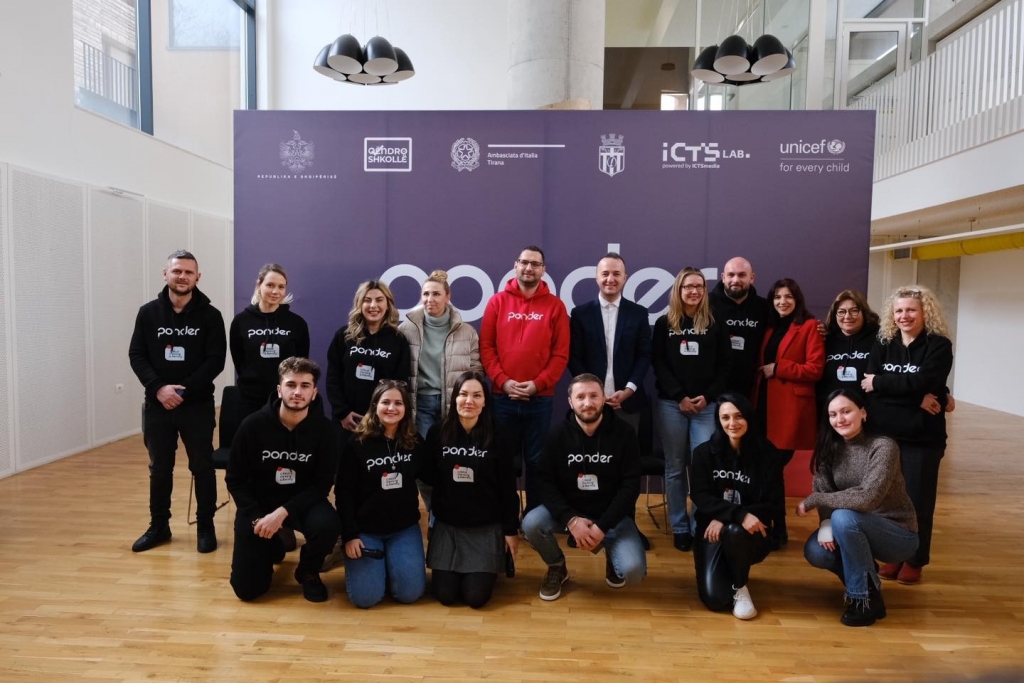 The winners of internships were announced on the last day of workshop:
Steisi Yzeiri "Awareness for Immigration"
Elgis Dede "Cryptocurrencies, people's skepticism towards them and what they provide for the future"
Seni Cene "To live"
Katerina Drabo "Demographic changes in Albania and population movements – trends for the future"
Katerina Naçi "2020, a year that will not be easily forgotten"
Mikael Lipi "The impact of the media on Albanian society"
Each participant, mentors, and volunteer were awarded with certificates during the closing ceremony. During this ceremony several remarks came from Korça Mayor Mr. Sotiraq Filo, co-founder of ICTSlab Mr. Kushtrim Shala, CEO of ICTSlab Ms. Esmeralda Shala, mentors and winners.
By supporting young people to develop solutions for the challenges they face in their communities, develop professional skills and experiences with the help of experts, solving social challenges and to contribute to their communities, UNICEF and PONDER look to transform them into a positive force of change.